The Headmaster Christmas Special
---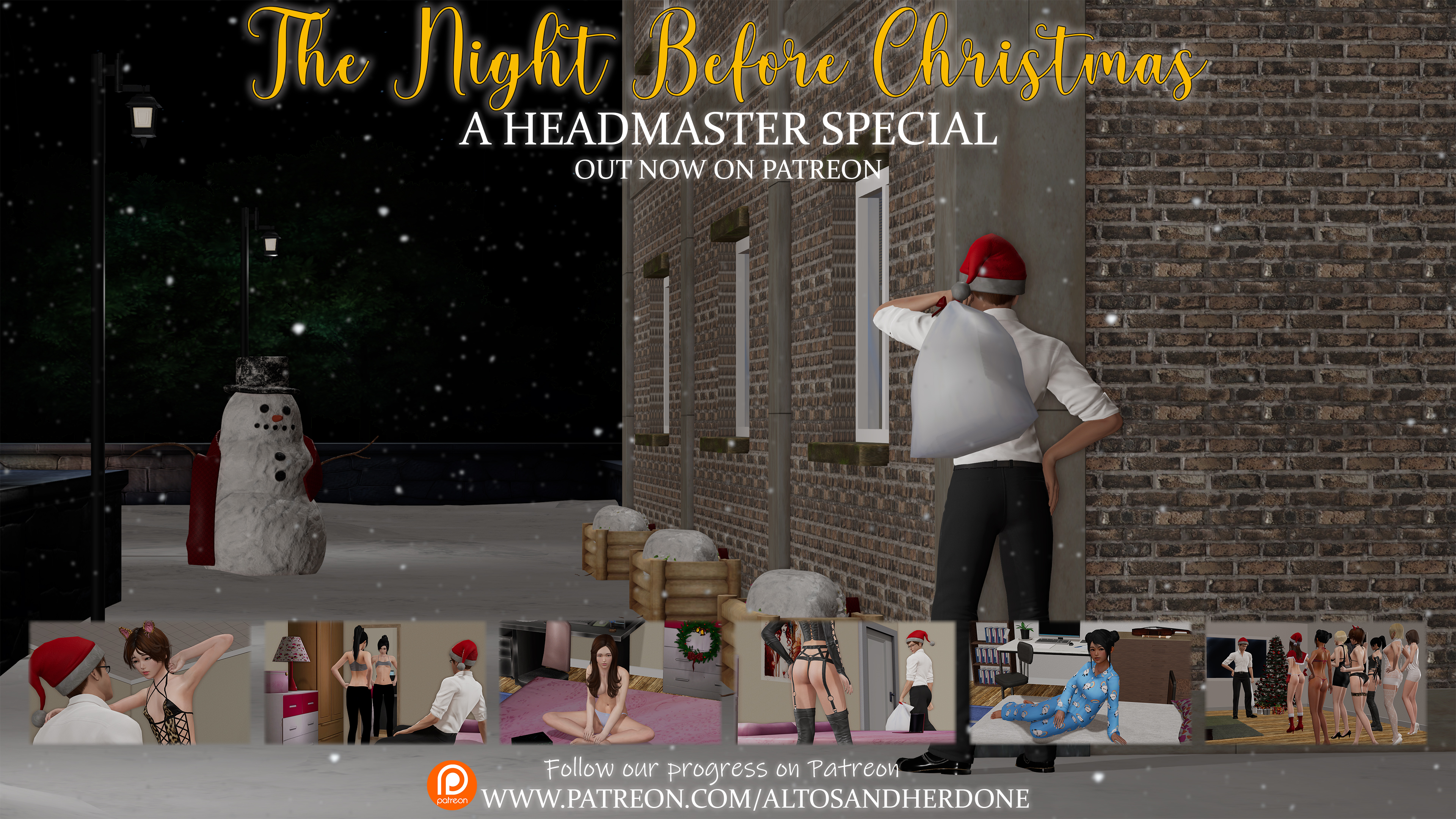 Merry Christmas Everyone,
The Headmaster Christmas Special is out now for our $10 and above patrons and will be released to our $5 patrons on January 2nd.
https://www.patreon.com/posts/45462440
It is a stand-alone game, it has around 260 renders and about three minutes of video. It's relatively short but great fun with a big sex scene at the end. Deliver presents to the girls and help them discover the true meaning of Christmas along the way.
Altos and Herdone